Let us be your partner for renting your property
Are you looking for a professional partner for renting out your house, apartment, studio or office in Amsterdam, Amstelveen, Haarlem or surroundings? We from Prinsen Residence International will help you to find the best suitable tenants for your home. We take great care in the preparation of our leases and to screen the tenants. Customer's satisfaction is high among the landlords. We work with landlords who have been customers for years. Are you interested in our services? Fill in our application form and we will contact you asap. We are happy to make an appointment to discuss possibilities of your home. In just a couple of steps you are able to earn money with your property.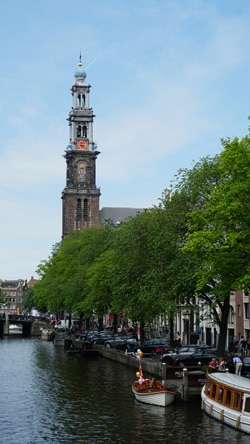 Offering the property
We come to your property to mapping the dimensions and characteristics of the property. There are taken the photos of the property and given an opinion for the estimating rental price. The property will be displayed on our website. In addition, we place your property on Pararius for maximum range. In addition, Funda is an extra option if requested by the landlord.
Finding a reliable tenant
PRI links the details of your home to the housing wishes of the home seeker. When finding a suitable prospective tenant, we naturally take into account the requirements that you set for potential tenants. We immediately introduce interested candidates to you on the basis of the information provided by them (copy of a valid proof of identity, pay slip and / or employment contract). Ultimately, you decide whether you want to work with the prospective tenant.
Housevisitis
PRI invites interested candidates to view the property. After viewing, we will keep the landlord informed of the responses.
Acceptance and lease
If you agree with the prospective tenant, PRI prepare a lease for you and your tenant. The lease document is a standard data without any special provisions.
Handover keys
The handover takes place, after the leases are signed and the initial payment is made. During the handover we will set up an inspection report, including photos to specify the condition of the property and if needed, we will check the inventory list too. both the tenant and the landlord receive a digital copy of the inspection list after check-in.
Aftersales
As a full-service company we will be available for any questions during the whole rental period for both parties.
Unfurnished or furnished, what is the difference?
When someone wants to rent out their property, it may be unfurnished or furnished. What is the difference and for which arrangement is the biggest demand?
Unfurnished
The definition of an unfurnished home refers to a number of basic characteristics of the home. An unfurnished home will have floor coverings such as parquet or laminate flooring, carpet or floor tiles. In addition, there should be curtains or blinds installed in the house or apartment. Basic light fittings are also to be fitted in an unfurnished property as well as a washing machine and a tumble dryer if possible. Finally, the kitchen is to have fixed appliances such as a cooktop, extractor fan, a refrigerator and an oven or microwave.
Furnished
The contents of a furnished home include much more than those of a decorated home. A furnished home is to include everything from cutlery to bedding. Tenants basically only need their suitcases to move into the house. The previously mentioned items for an unfurnished home should be present in a furnished home, supplemented by furniture such as lounge room furniture, TV, dining setting, bed(s), cupboards and light fittings. In addition to furniture there should also be linen, crockery and cutlery and other kitchen utensils such as pots and pans. Costs for the use of these contents are included in the rental price.
Inventory list
If you wish to rent out your home completely furnished; we recommend that you complete an inventory list before commencement of the rental period. This list includes all removable items that are to be included at the rented property. The inventory list is checked during handover of the keys and if necessary, accompanied by photos included in the inspection report.
Advantages and disadvantages
Tenants often wonder what is more economical, unfurnished or furnished? The advantages of unfurnished homes can relate to the rental period. It may be easier to stay longer in an unfurnished home because it is worthwhile for tenants to ship across their own furniture from overseas. In contrast, the advantage of a furnished home is its flexibility. The home can also be occupied for a short time only. A disadvantage is that the property includes an additional selection criterion. Whether or not it is easier to rent out an unfurnished or furnished home is difficult to define. This totally depends on the target group for the property. Generally speaking, smaller apartments are easier to rent out if they are furnished and family homes rent out more easily if they are unfurnished.
Partners of pri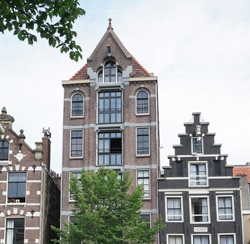 Pararius
Pararius is the largest independent website for rental properties in the Netherlands. Pararius brings together tenants and landlords. Visitors of Pararius can easily search the large selection of rental properties and then contact them by email or simply just by calling. Pararius was developed by real estate brokers that are expat rental specialists. Pararius is very convenient for both tenant and landlord. With over 1,000,000 visitors per month, Pararius.nl is the platform for renting out properties. Prinsen Residence International will display every property on Pararius in order to reach the biggest range of tenants.
Funda
With more than 350,000 visitors a day, Funda is beside Pararuis also an important tool for renting out your home. We don't display every property on Funda, this is a possibility which we will always discuss with our partner.
VVA
As a member of the VVA (Amsterdam Rental Agency Association) Prinsen Residence International stands for the best service.
Application landlord
Are you interested in our services? Fill in below form with as complete as possible and we will contact you asap.