Why renting in amsterdam, haarlem or surroundings?
We love to differentiate ourselves
If it comes to finding a suitable apartment for rent in Amsterdam, Amstelveen, Haarlem or surroundings, you can have great confidence in PRI. Due to our reputation for giving personal attention and tailor-made service, our office has a leading position in finding top accommodations at top locations for prominent business people as well as private persons of various walks of life.
We will take you around and accompany you in a professional manner when visiting the properties. You will be advised on location, public transport, parking and all further comforts and discomforts of each rental property. To do a housing tour of at least 5 properties is to our experience the best way to get sufficient knowledge of the market, before making the choice for your temporary rental property.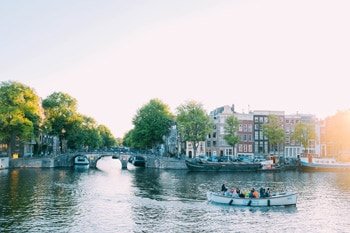 We are happy to help you
When you decide to place your application with our office, we will offer you an overview of the real estate for rent in Amsterdam at that moment, this is due to our cooperation with the majority of colleagues in town, and so if not available in our portfolio, we will pool our resources, to find you the perfect property.
Are you looking for a suitable accommodation to rent in Amsterdam, Amstelveen, Haarlem or surroundings? Do you have any questions, or do you want to know more about a specific service we offer around rental apartments in Amsterdam, Amstelveen, Haarlem or surroundings? Please fill in the application form or contact our office for more information.
Application form tenant
Please fill in and submit this form if you would like us to find you a suitable accommodation in Amsterdam or surroundings.